CANADA & USA CROSS BORDER RELOCATIONS - NORTH AMERICA SERVICES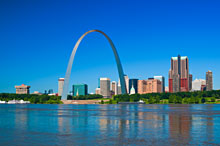 No surprise to anyone…we live in a new and demanding world…and this includes the world of moving people's possessions & goods, and yet, Intercontinental knows one thing that will never change – SERVICE, SERVICE, SERVICE!
Our Domestic Canada and cross border services to/from the USA reflects the moving requirements of today, incorporating a variety of modes of transport to Insure safe, reliable, and economical moving service.
We at Intercontinental, on a daily basis, receive & monitor Industry regulations, Government mandates, Fuel Prices, Canada & U.S. Customs and Border Security rules & regulations, Green efficiencies, new equipment and materials, just to name a few things, that allows us to constantly deliver a smooth and seamless move service to our customers!
Intercontinental has designed and offers a variety of moving products for clients moving across Canada, or across the US border.
Modes of Services-North America
Van Line - Historical methods of moving people, household goods!
Expedite Truck Service – Canada & Cross Border
Container moves - for small shipments or shipments that need to be stored – in-transit. Eliminating the re-handling of goods.
Logistic Air ride trailers - Premium pack & wrap of household shipments Door-Door
Intercontinental explains the where, when and how. We go that extra step to ensure that cars, boats, motorcycles, etc. are documented and handled with special care.
We are committed and determined to provide our customers with a comprehensive and dependable level of service for each and every move, time and again.
INTERCONTINENTAL is uniquely qualified to be your mover of choice. We do it the old-fashioned way – Service, Service, and Service!